Other ways to donate
NEW !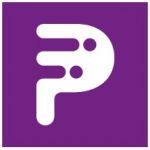 People's Fundraising
This replaces Virgin Money Giving, which is closing in November 2021
We are happy to accept donations of any size and any frequency, for any reason!
And we thank you for any donations.
Any queries? Send to info@fotga.org.uk
And / Or
A simple way for you and your family to help us at no cost to you!

FoTGA CIO has signed as a Charity with Amazon via: www.smile. Amazon.co.uk
FoTGA CIO will receive 0.5% of the net purchases made by anyone who signs up.
Next time you go to Amazon to buy something, simply go to www.smile.amazon.co.uk
Just type in Friends of the Gambia Association CIO
Please remember to add CIO to your choice, or Fotga will not receive the additional donation.
After that every time you shop by going to Amazon.co.uk a pop up (see above) will appear to remind you
to go through www.smile. amazon.co.uk The screen and everything else is the same!