Projects
Due to the reduction in numbers of committee members and latterly of trustees there has been no new projects over the last 2 years. Efforts have been concentrated in the transfer from 'Friends of The Gambia Association' to 'Friends of The Gambia Association CIO' and to sponsorship.
The latest project, a health outpost at Bakindik on the North Bank Division as been operating at a limited basis under the direction of the Gambian Health Authority. The local community has built staff quarters on the site and a full time nurse is now employed at the site.
About 9 years ago FoTGA funded and built a three class nursery school in the grounds of Brikama Jeddah Lower Basic School. This is even by
Gambia standards a very poor area and I was pleased to note when I visited just before lockdown that the local youth had built an additional two classroom block using local mud brick system.

There has been no work on projects this year as travel is very much limited due to coronavirus.
Projects are a large part of our work in The Gambia and brings a lot of kudos to our charity in the country. As soon as circumstances allow FoTGA CIO will once again look at viable and sustainable projects relating to health and education.
Rob Isdale
At the 2021 AGM, Richard Hughes was elected as Projects Manager. He is going to the Gambia for two weeks in November 2021 and plans to visit and review a number of earlier projects and investigate more.

Past projects
Sewing machine and tailoring course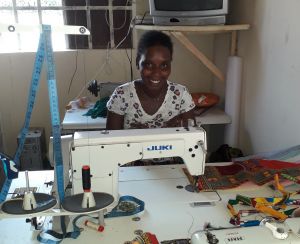 Mariama Jallow who we sponsored through a tailoring course using the sewing machine which we bought for her.
Bakindik Health Outpost (2016)
At the request of the village and the health authority FoTGA funded the build of a Health Outpost at Bakindik on the former Nursery school site. A 3 ward building has been erected with a security wall surrounding the site. Some of the committee and members attended the handover to the Health authority and Government ceremony in 2016. The cost of the first phase was about £90,000
The plan is to raise funds for phase 2 once the first phase is fully operational.
Brikama Jeddah Nursery School
FoTGA built 2 classrooms to replace mud block rooms which had disintegrated. This was followed by a solid 3 classroom nursery school in the grounds of the Lower Basic School to replace another crumbling mud brick building.
The charity has also updated the water supply to the school, built a new kitchen building and a dining shelter.
Hanne Vibbe Nursery
Office and toilet building. Supported by Kate Dudley Smith.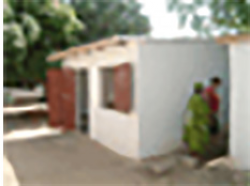 Nioro Garden Project
A member of FoTGA funded a garden project at Nioro in the Central River Division. The project included the provision of two wells, one used for irrigation and the other for general water supply for the village.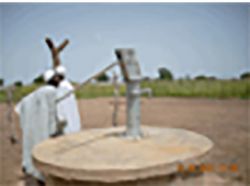 FoTGA has supported the annual Brufut 'Marathon' Run since the late '90s