Sponsorship
The FoTGA sponsorship scheme has been a great success thanks to you all. Many students have gone on to get good jobs and some have gone on to University with great results. Your support is invaluable and gives many Gambian students opportunities they could only have dreamed of becoming a reality.
Even if it enables them just to be able to count, or to go on and become a technician or a teacher or even a medical practitioner, it has all been worthwhile.
The Sponsorship Scheme is intended to support students in state schools up to Grade 12 by

providing money to the studentís family for school fees, uniforms, a satchel and stationery, and lunches.
Some sponsors continue to support their students if they go on to further education.
A sponsor is linked to a student, and receives copies of school reports received by FoTGA, and of any letters from the student. Many sponsors send letters to the student (via FoTGA for forwarding), some even send or arrange gifts.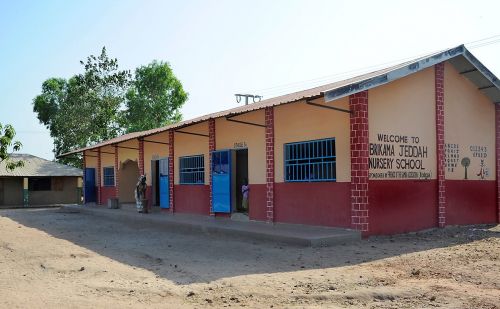 Classrooms
| | | | | |
| --- | --- | --- | --- | --- |
| School | Grades | Age | Minimum Monthly Sponsorship | No. at end of 2019 |
| Nursery | 1-3 | 4-6 | £15 | 11 |
| Lower Basic (Primary) | 1-6 | 7-12 | £18 | 30 |
| Upper Basic (Middle School) | 7-9 | 13-15 | £18 | 36 |
| Senior Secondary (High School) | 10-12 | 16-18 | £25 | 43 |
Gift Aid
For every £1 that we receive from sponsorship, membership subscriptions or other donations, the UK Government will give us 25p, without any cost to you.


Warning:
Please note, before you consider sponsoring a child, please ensure that you have read the child protection policy linked on this page.
By closing this alert, you confirm that you have read the policy.
Here is a video made by one of our young members to encourage new sponsors.